Hello! Welcome to my new website and first blog post. Thanks for stopping by.
First of all, Merry Christmas to those who celebrate, and Happy Holidays to those who don't. (Almost) Happy New Year to everyone, except for those who follow the lunar calendar.
… Ah, let's just make it simple. Hello and Joy to everyone, regardless of what you celebrate, and when you celebrate it.
I am writing from a beautiful house in the hills near Byron Bay where I'm spending a week with my family. I don't know exactly where I am, but it's very green and gorgeous.
The end of 2019 is upon us. OMG, and the end of the decade! How did that happen?
Therefore, I wanted to share my five top lessons of 2019. Spoiler, they involve you! And warning, they'll involve stories, and you know how … ummm … long my stories can be.
Okay, so here are my top five lessons of 2019:
False starts are okay!

Don't be afraid to ditch something that isn't working

Keep showing up and keep listening

Set strong values and stick to them

Together, people make magic happen in unexpected ways
LESSON #1 OF 2019: FALSE STARTS ARE OKAY!
You've heard of a false start, right? It's basically an unsuccessful attempt to begin something, or when a competitor in a race starts before the signal, so everyone has to start again.
2019 taught me that false starts are fine (in life, not in the Olympics), because doing something, even if it is too early and ends up failing, is way better than doing nothing and not even trying to start.
Here's the story. This time last year, I was spending a week in a different holiday house with my family up near Palm Beach in Sydney. I was SUPER stressed because I was launching my project, English Language Inbox, on 1 January 2019, and I was trying to get everything ready. Of course, I had no idea what I was doing, but I had some great people who were interested and I was excited. I just wanted to do something new and awesome in the English learning space. I had been thinking about the idea for years and now I was ready, or so I thought…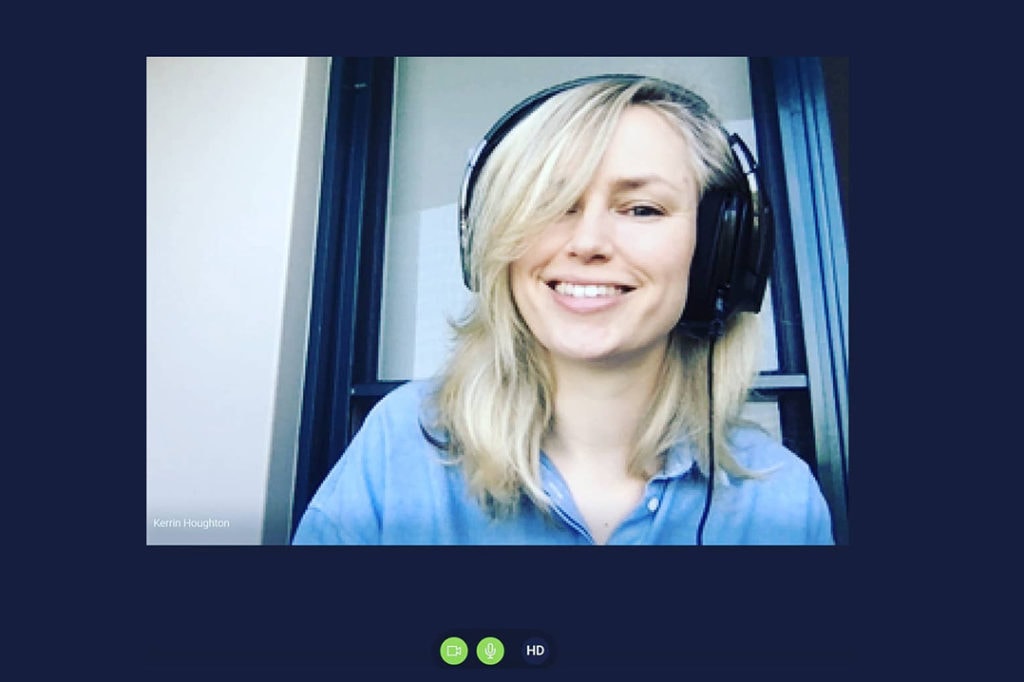 I spent the first fortnight of the year frantically creating materials and running online language classes at all hours of the day and night. I was exhausted but electrified. I had my 40 new members (40! I was so excited!) on a six-month free trial, and I knew that I had six months to make the website great so that it was worth them staying.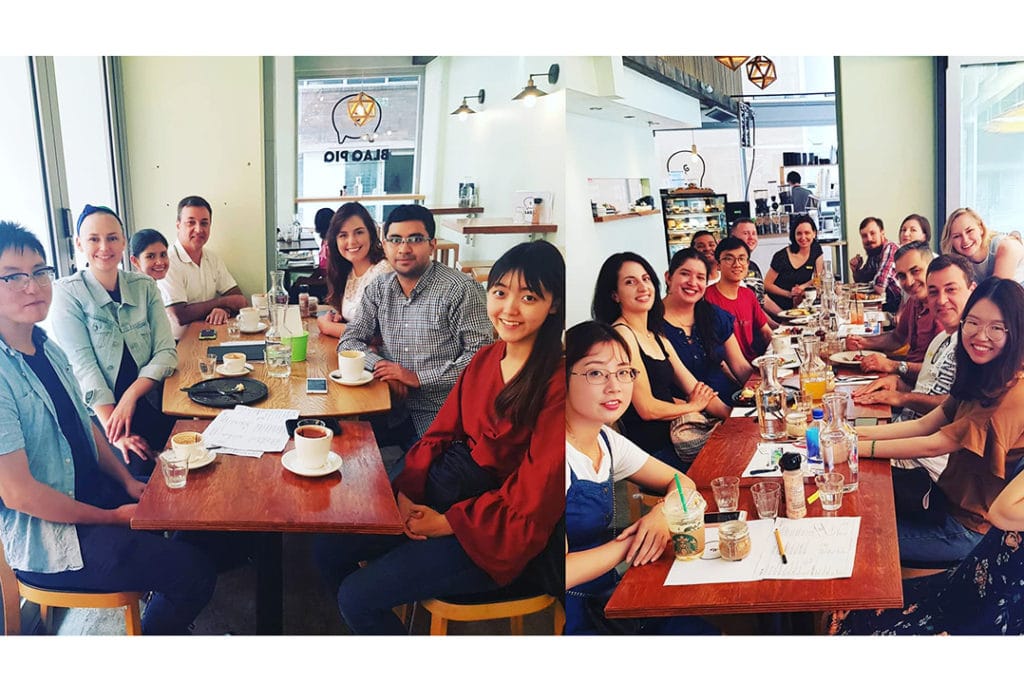 Then, two weeks later, my sister was diagnosed with breast cancer. Disaster!
(Don't worry – after a terrible year of serious treatments and surgeries, she's better and even back at work. Amazing and so lucky!)
But anyway, back in January, this was such a terrible shock. Of course, I realised that I would not be able to do what I was planning with the English project. I had to take care of my sister and three-year-old nephew, and on top of that my brain simply didn't work properly.
I knew I only had two options: accept it and focus on what was important, or not accept it and be terribly stressed out and disappointed. Of course, I chose the former. I shaved my head, took care of my family and tried to keep going with weekly materials and meetups as much as I could manage.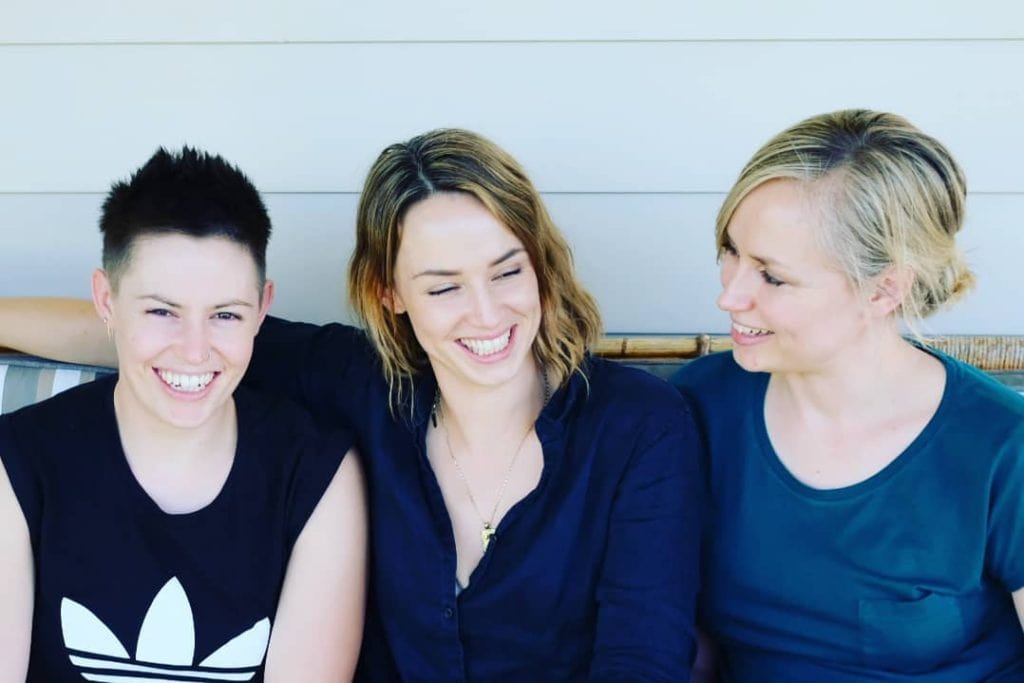 I thought, hey, this is year zero. 2020 can be the first year of the project.
However, what I thought was a real setback turned out to be a blessing in disguise. Because I couldn't create or do what I had planned, I had to slow down and listen. Without me listening so much, the project would not be what it now is. More on that later!
To sum up, I've decided that although they can be disappointing, false starts are not always bad! In fact, they might be exactly what you need.
LESSON #2 OF 2019: DON'T BE AFRAID TO DITCH SOMETHING THAT ISN'T WORKING
I always thought that my background as a teacher would definitely NOT be an advantage when it came to setting up a small business. 
To be honest, in many ways it's not. Typically, teachers love helping people out and will give endless amounts of their time for free if they think someone will benefit. That's why they became teachers in the first place (DEFINITELY not for the money!)
And it's true, I'm still not motivated by money. Actual businesspeople roll their eyes when I describe my project – ha ha! (I'm talking about people in my own family, by the way. They're like, ummm, Kerrin, this isn't going to work!)
However, there are some unexpected benefits of being a teacher. The first one is how well we know our students and their problems. The thousands of conversations I've had with my students over the years have now become 'market research'. Some companies spend zillions on that type of thing.
Secondly, and maybe most importantly, teachers are not afraid to ditch things that aren't working. Even if we spend three hours preparing for a lesson, we are always ready to throw it in the bin if students don't like it. That's because if we have to teach a boring class that nobody is enjoying, we suffer more than anyone!
So, we stop what isn't working and we improvise.
Again, a lot of big businesses can't do this so easily. They are not willing to lose the huge investment they have put in. Me, though – nope! Put it in the bin!
I've ditched so many bad ideas in 2019 that I've lost count! That said, I'm not upset about this at all, because it means I've tried so many things.
One good example is the name. I realised pretty soon after starting that I didn't love English Language Inbox as a name, especially as the business changed and became less about emails, and more about the community that we had built around learning English.
I had no hesitation about changing the name to English dot Community, even though it meant changing everything else. (Especially with the help of Raisa, who has helped me with the website, the logos, and basically everything. Shout-out to Raisa!)
No regrets! Ditch what doesn't work and don't get too attached to anything. You need to make space for fabulous new ideas to grow.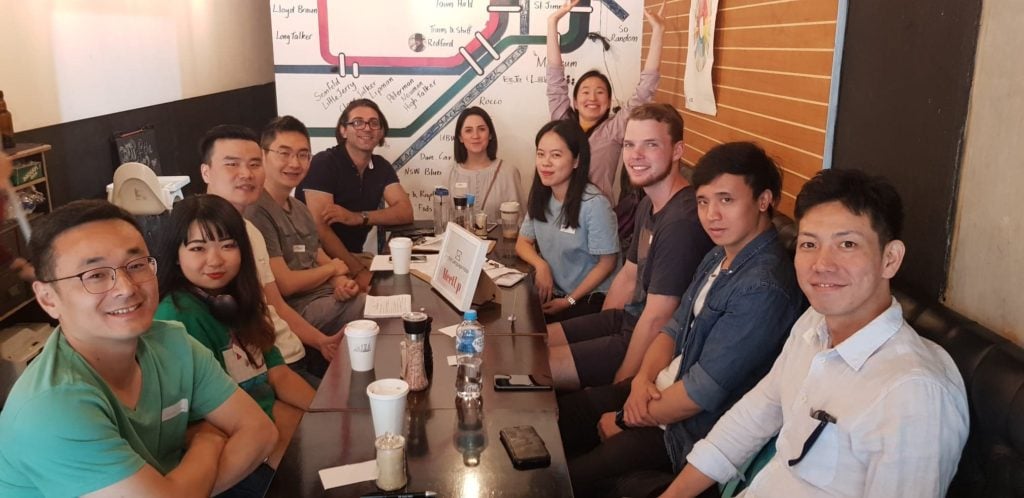 LESSON #3 OF 2019: KEEP SHOWING UP AND KEEP LISTENING​
Back in June, I remembered (in a dream, actually – weird!) that a cafe near my old workplace had a large, unused space out the back. I had been looking for a more private place to meet up with members so that I could help them use all the materials I was spending so much time making.
Allan from Joe Black generously agreed that we could run classes out there. My mum and I spent days cleaning the room, and then I advertised the class.
I didn't think that anyone would show up, but they did, and the class grew every week after that.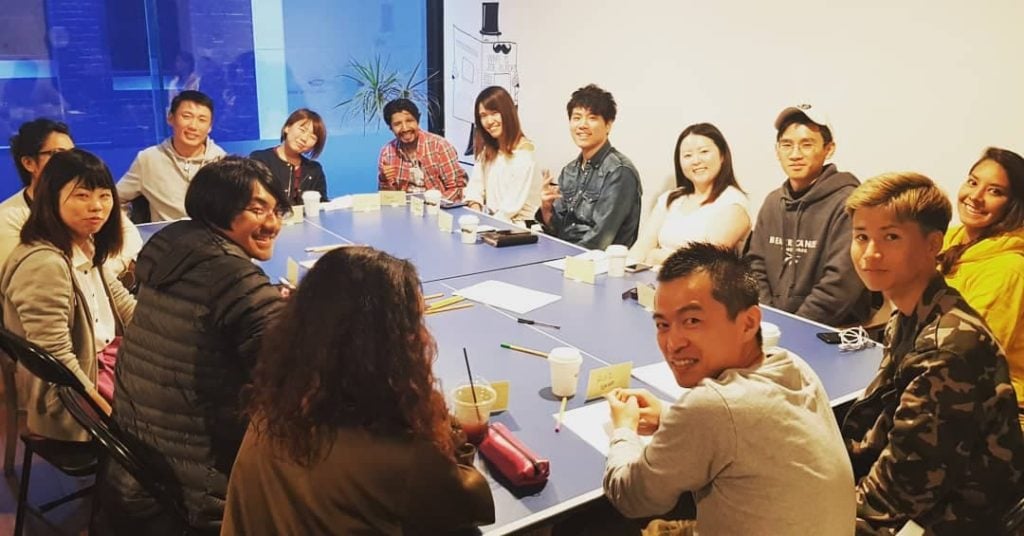 I have a little ritual at the end of every lesson I run at Joe Black cafe. I ask everyone to turn to the person sitting beside them and thank them for showing up.
That's right – just for showing up. For setting an alarm, getting up, getting ready, catching the bus or train to the classroom, and for deciding to spend a few hours of precious free time with us in the classroom.
Without people showing up, there would be no classes!
People showed up not once or twice, but over and over again. Every time, they had more friendships and more confidence than before. It was awesome to watch the classes grow.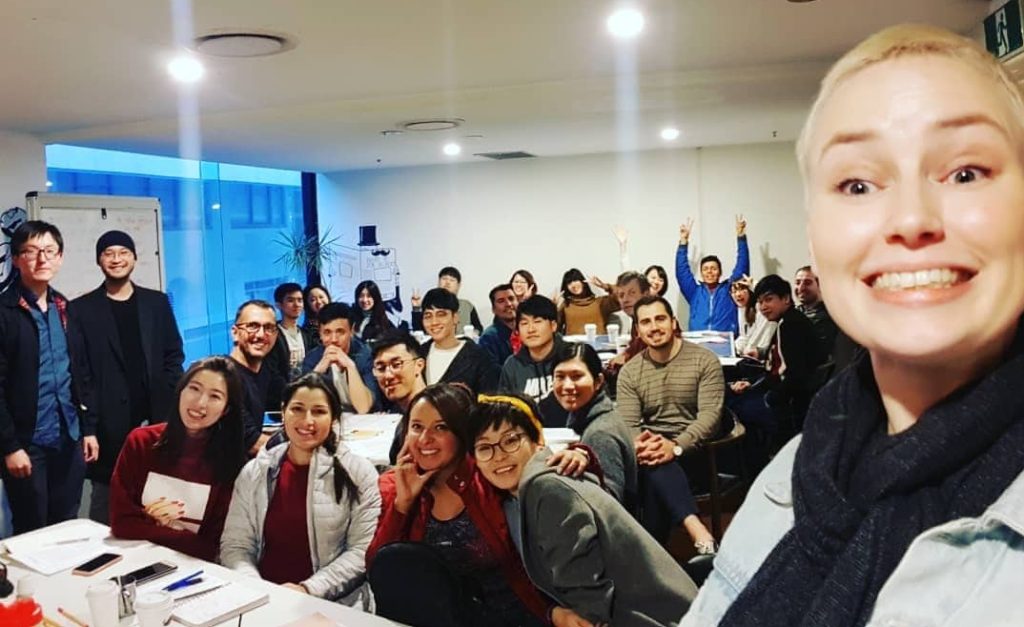 I realised the importance of me showing up too, but you know what – in seven months of teaching almost every Saturday and Sunday, I NEVER didn't want to wake up and come in to teach. (Let me tell you, it's not the same story with my real job!)
I always WANTED to show up, because I wanted the community to grow.
As for the listening bit, well that's where most of my ideas come from. Without listening to you guys, I wouldn't have any ideas. 
LESSON #4 OF 2019: SET STRONG VALUES AND STICK TO THEM
I actually learned this from the Dalai Lama. True story! In June last year, I was at Kopan Monastery in Kathmandu, Nepal, trying to learn how to meditate. (I still don't know how to meditate!)
Long story short, I was distracted by this idea I'd had to start a new platform for learning and teaching English. I'd had the basic website and domain for a year by this point, but I was procrastinating. Something was holding me back. (Confidence, of course.)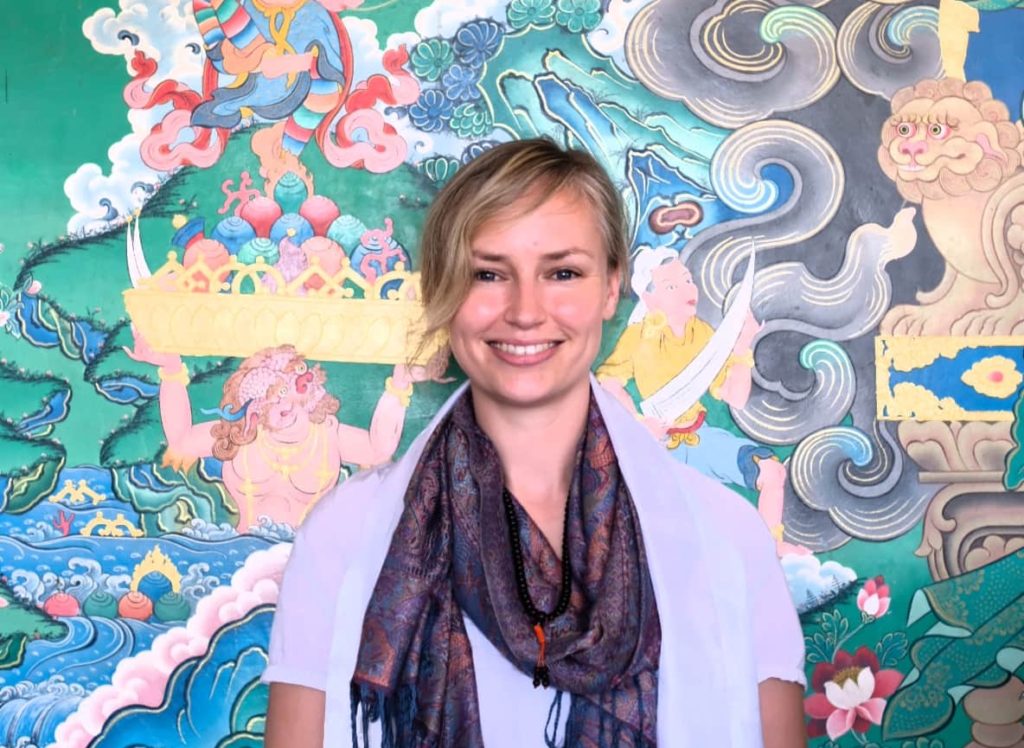 They have this awesome library and bookstore at Kopan, so I spent an afternoon in there looking for some inspiration or a confidence boost. I found it in a book of quotes from the Dalai Lama.
A sense of concern for others' wellbeing brings inner strength and self-confidence. ​
The Dalai Lama
This very simple idea changed my mindset, because I realised that without self-confidence, I couldn't help anyone the way I wanted to. I also realised that setting strong values and sticking to them not only helps you make better decisions, but also helps you develop confidence in what you're doing.
Here are the core values that have driven me in creating this project:
1. It has to be good for students. Like, really good. I don't have to tell you that things can sometimes feel unfair for students. Between expensive courses, crazy visa processes, nightmarish exams, underpaying employers and dodgy agents (not all, obviously), I understand how stressful the process can be, even though I'm an insufferable native speaker who never had to go to any effort or expense to learn the language.
I didn't want to be just another part of a system that often overcharges and underdelivers. I wanted the project to be completely different: low price, high quality, and able to help people help each other through an awesome community.​
2. It has to be good for teachers. English teachers are awesome people, and I'm not just saying that because I am one. I wanted to be working with the best teachers, too, so I wanted the project to reward teachers well for their passion, creativity and all-round brilliance.​
3. It has to be good for me. Ha ha, sorry guys! Super selfish, but it's true. I thought, well if I get to choose what I'm doing, then I want it to be something I truly enjoy and am passionate about. So far, so good! There's never been one day when I haven't enjoyed working on the project, either at home alone at my desk or in a classroom with 30 noisy, fabulous students.
I don't know what's going to happen in 2020, but I know that those three core values will remain at the centre of everything.
LESSON #5 OF 2019: TOGETHER, PEOPLE MAKE MAGIC HAPPEN IN UNEXPECTED WAYS
After a slow start the real magic started when people started getting involved in the project.
The meetups started in January, and I loved every single one of them. Everyone who turned up had their own story and their own reason for being in Sydney, learning English and spending some of their precious weekend with our group.
However, the momentum really started when Allan from Joe Black offered us his space to use as a classroom.
Every week, more and more people turned up to the meetups and classes. The more people that turned up, the more energy they brought with them. More people means more stories, more cultures and more perspectives. Fascinating conversations started emerging. Soon, we had more people than our space could handle, and so we added more teachers and more classes.
I loved meeting every single person who showed up to a class or coffee meetup. What a privilege to meet so many brave, interesting and tenacious people!
Hands down, my favourite thing about the year was watching the friendships spring up between people. I started hearing about the meals and adventures people shared after our classes and it almost brought a tear to my eye!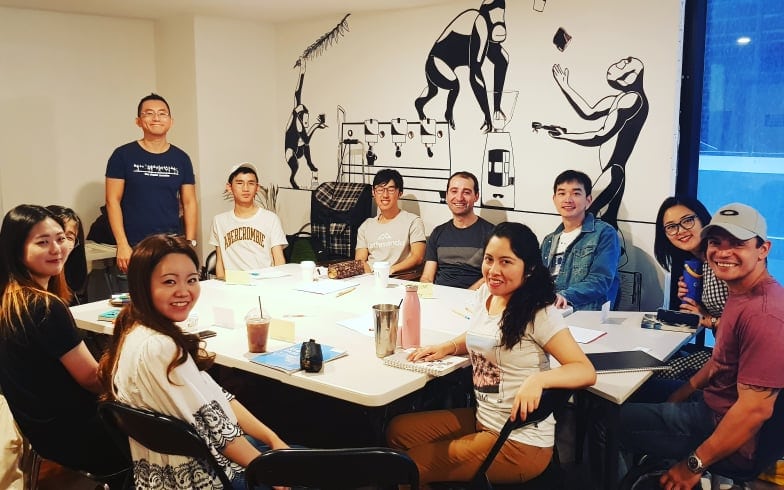 I won't name anyone, but sop many of you showed what awesome leaders and community builders you are yourselves. YOU have made this community what it is. 
In January, all I had was an idea and some hope that it might work out. Now at the end of the year, we have an amazing group of friends who are, I think, some of the best people in the world. But I might be biased.
In 2020, we're going to take this amazing community and take it online in our English dot Community app. I can't wait to see what happens.
Your turn now. What are you most excited about in 2020? I'd love to hear about it, so send me an email at kerrin@englishdotcommunity.com.
Wishing you and yours a very happy, safe and prosperous 2020.
HNY!
Kerrin x