Ten weeks to nail natural English in context, master everyday conversations, and chat with increased confidence.
Every day, you're faced with choices about HOW to use your English.
What expressions are appropriate for the real situations you're in? When should you use formal and informal English? And what if you're accidentally rude to someone? It's super tricky!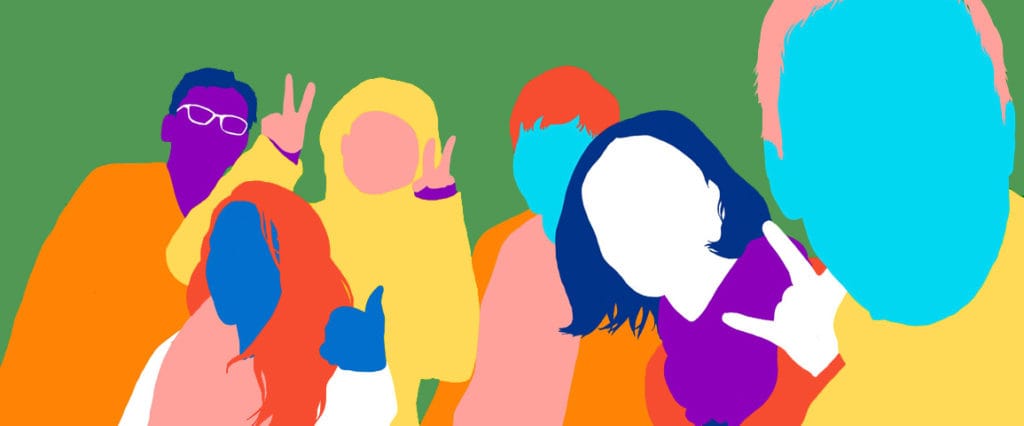 Em's Real-life English course is a ten-week online course designed to give you the guidance and practice you need to feel confident in natural, daily conversations.
Before I tell you about this game-changing program, let's talk about who this is for…
You're an ambitious English learner who's looking for more than what you can find in grammar textbooks and in snippets of vocabulary on Instagram.
You're looking for the REAL language that can enable you to express yourself and connect with others in English.
You want to feel comfortable around other English speakers, no matter what situation you're in, and you're seeking the confidence that comes from knowing you can handle whatever gets thrown at you in everyday conversations.
Whether you…
Want to connect with colleagues in an English-speaking environment
Would like to chat with native English speakers and actually understand what they're saying
Are looking to make friends at school or university
Want to participate more in your online communities
Have to meet your English-speaking in-laws (ARGH!!!)
Or just want to STOP AVOIDING social gatherings because you're worried you won't understand others or know what to say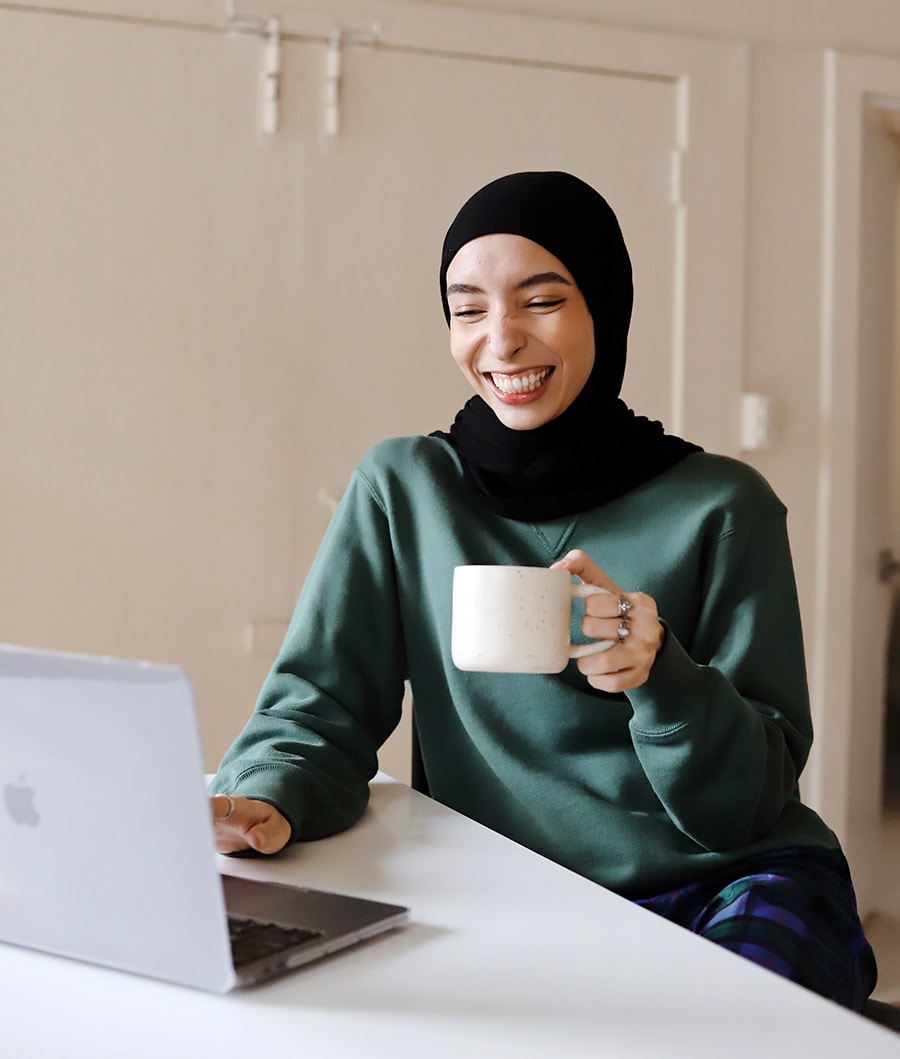 You're in the right place
Real-Life English will give you the language and support you need to take your conversational English to the next level.
By the end of this program, you will have:
Learned and practised using everyday English that's used in various normal, daily conversations using vocabulary taken from real native conversations, not textbooks.
Developed your fluency through consistent weekly practice in lessons and through the private group.
Gained a better understanding of not only what expressions you should use in different situations, but how to adapt them with various people (family, friends, colleagues, strangers, neighbours, and so on). 
Increased your confidence in using English in a range of everyday situations, so you feel more comfortable doing the normal, everyday things that life throws your way, without English being a huge barrier.
Expanded your English vocabulary range to include a more natural, proficient level.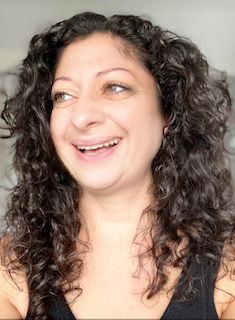 To say I love teaching is an understatement! 
I am truly passionate about helping others and seeing students not only develop their skills and knowledge, but their confidence too!
I created the Real-life English course to bring togther my ten years of teaching experience with my passion for creating comfortable, friendly online spaces and creative original materials.
I cannot wait to work with you to help you reach your English goals.
"Em has helped me so much! I learned how to communicate with real life people in English. I learned many colloquial words used by natives which really enhanced my vocabulary. Studying with Em has really boosted my confidence."
Enroll in Real-Life English today
EdC member price
2 monthly payments of £36.40
EdC member price
A one-time payment of £67.90
EdC member price
2 monthly payments of £69.30
EdC member price
A one-time payment of £130.90
Live class times:
Europe/UK: Monday evenings starting
10/1/22

, or Thursday mornings starting

13/1/22
Australia/Asia: Thursday evenings starting 13/1/22
*Note that Em's site charges in pounds (£), and that exchange rates are approximate. Check the most up-to-date rates.
English dot Community members get a 30% discount on this course.​
(Looking for the code? Email Joanna@englishdotcommunity.com)
What do Em's students say about Real-life English?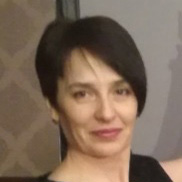 Sounding more natural when speaking English is quite difficult for learners: you never know if you're on the right track.
So, when l found Em's Real-life English Course, l understood what it was I had been looking for.
It was an amazing journey accompanied by the awesome Emma with her professional guidance and friendly support.
It opened a whole new world to me: how to text a friend or call your manager about not feeling well, what people normally say when they're at home or leave home, and some other quite ordinary situations.
At every stage of the journey, I knew that Emma truly cared about my progress and results.
I highly recommend this course for those who are willing to dedicate time and effort into systematically and efficiently improving their speaking skills.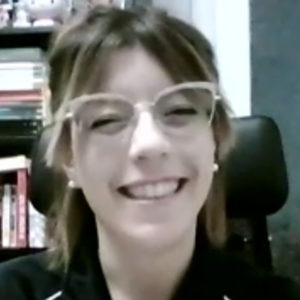 The Real-Life English Course is a labour of love, thoroughly set up and accessible from the comfort of your home at your own pace. 
Through snippets of real-life conversations among native English speakers, the course focuses on providing authentic language chunks in all its facets: from cultural tips, to pronunciation and vocabulary. 
Emma has set up a positive, empowering and inclusive learning environment, even at a distance and despite unprecedented circumstances. Through this course, she provides daily lexicon and slang taken from authentic situations as well as tips and tricks on how to properly react and interact without English getting in the way. 
Emma is really committed to supporting you along the entire learning journey and beyond with endless enthusiasm, unconditional love and relentless commitment. She does this both asynchronously and synchronously via inspiring weekly modules, community interaction and live classes.
What's inside the Real-life English course?​
Each week, you will get access to a self-study module covering real native conversations around the following situations:
WEEK 1 – Small talk 
WEEK 2 – Feeling unwell
WEEK 3 – Making plans
WEEK 4 – Important life events
WEEK 5 – Being at home
WEEK 6 – Covid-19
WEEK 7 – Films, TV, & books
WEEK 8 – Food
WEEK 9 – Holidays & travel
WEEK 10 – Review & consolidation
The modules cover different possible situations in which various conversations might take place, e.g. at work, outside chatting to your neighbours, at a friend's party, and so on.
For each module, there is a record lesson in which I go through the eBook lesson with you, step by step, just as I would do in a live lesson. The recordings are very natural; they are not scripted. I not only give you the answers to the tasks, but I explain and give examples. Review & consolidation
When you enrol in Real-life English, you'll get:
– A weekly topic of everyday vocabulary commonly used by native speakers, so you can understand and use real-life English in the real world.
– Nine recorded video lessons and eBooks for each module, so you can complete the work at your own pace. They are very similar to live lessons with me, but you can rewind, pause, and replay them as many times you as you need.
For those taking the live course...
You also get a weekly live group lesson with me in which you get the chance to ask questions you may have about the work covered and also practise using the vocabulary in small groups, which I will monitor. I then provide group feedback to help you develop your understanding and fluency in using the vocabulary.
Plus these bonuses to give you the support you need and get you using conversational English straight away.
BONUS #1
Ten Weeks of live support in our private Real-life English Group on PLATFORM
A safe space where you can chat to each other, ask questions, and practise using the vocabulary

Support from a vibrant community of international English learners who share your goals

A place where you can have your questions answered
BONUS #3
3 recorded videos of previous live q&a sessions
Dig deeper into the vocabulary as I answer and discuss questions from previous Real-Life English students.

These sessions come with extra examples and bonus vocabulary pieces not covered in the modules. 
BONUS #2
An online class pass for English dot Community*
Access to $200au worth of online classes (B2+) run by English dot Community

Access to classes by Em and other experienced English teachers, with other engaged learners from all over the world

Opportunities to put your new conversational English knowledge into practice
*English dot Community Immersion members, you can gift your voucher to a friend
Got Questions? We've got you.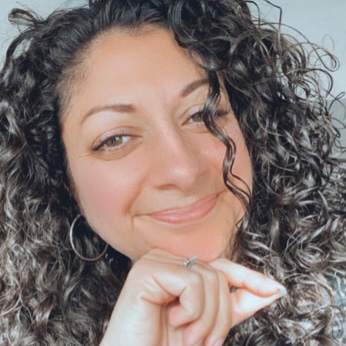 I cannot wait to spend the next ten weeks helping you you take your textbook English to real-life English.
So many students have told me that they thought their English was good until they had to use it in the real world. 
They tell me they have a great level of English in the classroom, and do really well in all the tasks.  They feel confident and happy that their English skills are intermediate to advanced! But then, they go out in the real world and start using it in real-life situations, and suddenly they think:
What is everyone saying? What is this? It's not the English I know!
They feel like they don't know what to say to join in on the natural, day-to-day conversations.
Their confidence shrinks and they start avoiding situations where they need to use English.
This carries on and before they know it, their life choices are being affected, they're not going for the job they really want, they're not making friends or socialising, they're not hanging out in the staffroom or speaking up in meetings, and so on. 
Does this sound familiar?
As a teacher, it's heartbreaking to see and hear this from students. I realised that what students needed was something different to what they were getting in the classroom, from the textbooks. That's why I created the Real Life English Course.  
The Real-Life English course brings you real-life English found in the everyday conversations that people have in different, normal situations. The language is not simplified or structured for the purposes of a textbook; the language is taken directly from real conversations, some verbal, some text, some email, so you can get the experience needed to push your English skills and confidence to the next level. 
This course is not robotic and rigid. It is fluid and reflects the dynamic reality of the everyday use of English by real people, in real situations.   You not only get the vocabulary, but also the subtle nuances that go with it; capturing the essence of what a language is all about.
This course is not like buying a one-off product such as a pair of shoes or a meal out in your favourite restaurant.
This course is:
an investment in your English development that you will use in your everyday life

a tool to help you feel more confident in using everyday English in various normal situations

a tool to help you take part in everyday conversations with ease 

a tool to help you become more fluent and more comfortable using English with others.
Developing your knowledge and skill in something is the result of hard work, commitment, dedication, and desire: Desire to really want to achieve your goals, your dreams, and make that change to your life.
So, I'll leave you with these questions:
Do you really have the desire to level-up your English?

Do you really have the desire to feel more confident and become more fluent in your use of English?

Do you really want to achieve your goals and make the changes necessary to achieve them?

Do you really want to stop avoiding everyday things because you're worried about your English?

If your answer is yes, then this course is definitely for you!
Just think about what difference having this level of English could do for you, what choices you will be able to make and what doors you will be able to open, without English holding you back.
Ten weeks to boost your fluency and confidence in everyday English starts in
Monday Group
(Starting 10 January 2022)
London: 5:15pm
São Paulo: 2:15pm
Bogota: 12:15 pm
Chicago: 11:15am
Vancouver: 9:15am
Thursday Group
(Starting 13 January 2022)
Sydney 8.15pm
Tokyo: 6.15pm
Moscow: 12.15pm
London: 9.15am
São Paulo: 6.15am
Still thinking about it?
You should give Real-life English a seven-day risk-free shot if
You're ready to feel more confident in your English speaking skills and you're motivated to put in the work to get you there.
You see, English is not just a vocabulary list you can memories or a list of questions grammar questions you can check in the 'Answers' section.
English is a living, breathing language that we use to communicate and connect with people IN REAL SITUATIONS.
No course can prepare you for everything, but unlike grammar textbooks, Real-life English was designed to help you look at English through the lens of real daily conversation and give you the skills to use it in a versatile and confident way.
Real-Life English will give you the support and guidance you need in the next step of your fluency journey.
Enroll in Real-Life English today
EdC member price
2 monthly payments of £36.40
EdC member price
A one-time payment of £67.90
EdC member price
2 monthly payments of £69.30
EdC member price
A one-time payment of £130.90
Live class times:
Europe/UK: Monday evenings starting
10/1/22

, or Thursday mornings starting

13/1/22
Australia/Asia: Thursday evenings starting 13/1/22